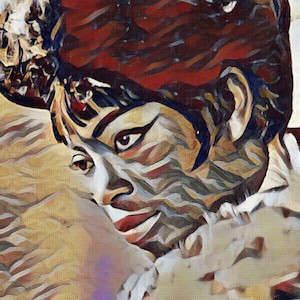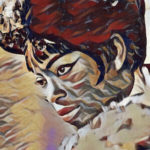 Betty Harris is a legendary soul singer whose reputation among connoisseurs far outstripped her very modest commercial success. Beloved in deep soul circles, Betty (Crews) Harris was born in Orlando, Florida in 1939, to Reverend Rufus Crews and Reverend Winifred Crews. Before she turned 4, Betty's family moved to Alabama. In addition to being a minister, Betty's father was also a booking agent for black gospel singers such as Sister Rosetta Tharpe, Sam Cooke, and The Blind Boys of Alabama. The influences of singing in a church choir, hearing and meeting successful musicians from her father's business, and listening to secular rhythm and blues music on the radio made her realize that singing was her passion. To achieve that dream, she needed to leave Alabama and the watchful eyes of her parents. At 17, she spotted a help wanted ad for a job in New Jersey, and she was on her way.
Betty's intuition about her need to get to the big city turned out to be right, as it led to one break after another. At one of her nightclub performances, she was spotted by the producer Zelma "Zell" Sanders. In 1958, Zell Sanders had Betty record her first song, "Like Later Baby", as the lead singer of the girl group, The Hearts. Two years later she met R&B singer Mabel Louise Smith (aka Big Maybelle). Big Maybelle took Betty under her wing and inspired her to embrace her own style. She mentored Betty by bringing her along on her nationwide tour. Maybelle's cross-country mentoring–and some good luck–brought Betty to the next turning point in her career.
While in New York, Betty met songwriter/producer Bert Berns. Bert had the unique ability to match the right musicians, with the right music, at the right time. Betty had a vision of how she would like to sing the song "Cry To Me" which had been released by Solomon Burke only one year earlier. When she did an impromptu a cappella performance of her slowed-down version for Bert, he immediately understood her vision and they recorded the song the following week. "Cry To Me" was a big hit on both the Pop and R&B Charts, and immediately brought Betty onto the national music scene. Bert and Betty went on to make several more singles together, including "It's Dark Outside" and "His Kiss."
Betty's next musical chapter would be with New Orleans hitmaker, Allen Toussaint. Together, they made more than 20 recordings between 1965 and 1969. Due to this collaboration, Betty soon became well known as a New Orleans-style soul singer, and was a popular draw in soul circles. Many of her songs are considered soul standards, and are played and sold around the world.
Betty currently resides in Middletown, Connecticut, and continues to perform both nationally and internationally. Her classic song "Show It" is getting a whole new life thanks to a new remix package due out on Swishcraft Music on June 6.