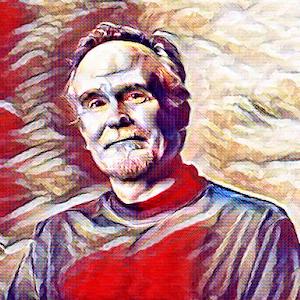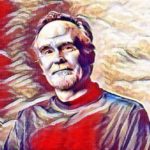 Joe Harley is the producer and curator of the Tone Poet Audiophile Vinyl Reissue Series, which presents all-analog, 180g audiophile-quality vinyl reissues from the Blue Note Records catalog and their family of labels which also includes Pacific Jazz, United Artists, and Solid State. Tone Poet vinyl is mastered by Kevin Gray of Cohearent Audio directly from the original analog master tapes and manufactured at Record Technology Inc. (RTI) in Camarillo, California. The releases come packaged in deluxe Stoughton Printing "Old Style" Gatefold Tip-On Jackets which are adorned by stunning photography from the recording sessions by Francis Wolff, giving the listener a glimpse into the studio on the day the music was created.
"I've been obsessed with jazz and sound for as long as I can remember," says Harley. "I will never forget the first time we heard a real Rudy Van Gelder Blue Note master tape on Kevin's system. Let me tell you, those master tapes sound big, dynamic and real, as if the players are right in front of you!" "Our sonic goal became clear," he explains. "We started on a quest to capture the sound of those master tapes on vinyl and to allow listeners to know what it would sound like to actually be in Rudy's living room in Hackensack or later in Rudy's studio in Englewood Cliffs, NJ. Short of having an actual time machine, this is as close as you can get to going back and being a fly on the wall for an original Blue Note recording session." "We wanted these to be definitive in every way, from the mastering to the pressings, packaging, and authenticity of the artwork, including the actual labels. When it comes to Blue Note LP packaging, extreme attention to detail has been paid to getting these right in every conceivable way, from the jacket cover graphics to the printing quality. Every aspect of these Blue Note releases is done to the highest possible standard. It means that you will never find a superior version. This is IT."
In addition to his long standing position as former VP at the high-end cable company AudioQuest, Joe is also known for his production work for various labels over the last few decades, including AudioQuest Music, Telarc, Enja, ECM and GrooveNote. To date, he has produced over 100 well-regarded blues and jazz titles including the Grammy-nominated Delta Crossroads by Robert Lockwood Jr. in 2002. He has worked with a who's-who of the best contemporary jazz and blues musicians including Charles Lloyd, Bennie Wallace, John Abercrombie, Anthony Wilson, Brad Mehldau, Grover Washington Jr., Diana Krall, Mike Stern, Ry Cooder, Hubert Sumlin, Susan Tedeschi, Terry Evans and Mighty Sam McClain. Harley also worked as Creative Director of the JVC XRCD program from 1997 through 2002.