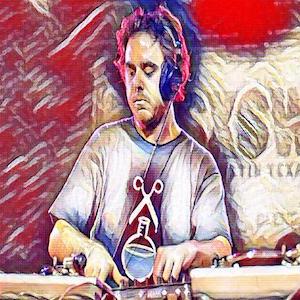 Cut Chemist has been recording and performing for nearly 30 years.
Known as a turntablist, he started his journey into DJing at age 11. By the time he was 14 years old, Cut started recording with his friends in an enclosed sun patio that his dad converted into a small makeshift recording studio. By age 21, Cut was a founding member of both the rap group Jurassic 5 and the Grammy award winning Latin funk outfit, Ozomatli. His involvement with both groups helped develop a taste for music and rhythms from around the world while keeping his passion for the hip hop tradition. His mix-tapes and remixes became critically acclaimed. In the years following, Cut started a series of mix CDs with DJ Shadow using all 45s.
Cut's solo album journey would begin with "The Audience is Listening," which was released on Warner Bros in 2006, and he continues to push boundaries on every subsequent release–testing our musical palates while introducing us to obscure musical delicacies.