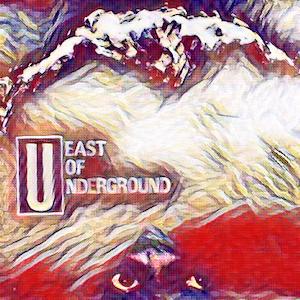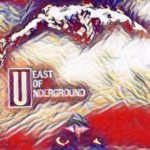 In 1971, America was in the throes of cultural revolution at home and military conflict abroad. While stationed in Germany, soldiers hailing from all corners of America battled it out in an Army stage-band competition. Runner-up East of Underground best captured the spirit of a turbulent America with their sweet-soul covers of the Impressions, Sly and the Family Stone, Funkadelic, and the Undisputed Truth.
The sound encapsulated on their ultra-rare Army promotional LP was not that of powerless soldiers trapped in a quagmire, but, instead, one of hope. Unlike other obscure-funk reissues and compilations, East of Underground's sound is immediately familiar, instantly gratifying, and endlessly playable. The band's musicianship shines throughout the record: the falsetto harmonies, gritty guitar, and all-encompassing drums are a testament to the group's talent and the caliber of this superior album. With only a handful of copies known to exist, East of Underground was reissued for the first time ever by Wax Poetics Records in 2007. The album has been sampled extensively, most recently by 21 Savage featuring J. Cole (ultimately winning a Grammy for Best Rap Song of 2020, and currently residing at 400+ million views on YouTube).
For this episode, I am joined by the band's guitarist, Lewis Hitt. Many thanks to him for joining me and telling his story.