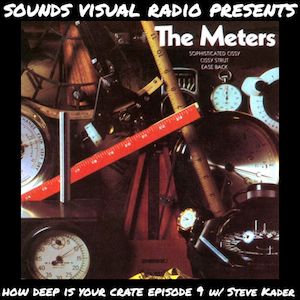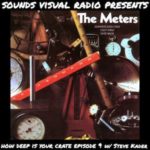 For the 9th episode of "How Deep Is Your Crate," Steve Kader checked in with us from San Diego to talk about a record that needs no introduction: the Meters' self-titled 1969 debut, released on the Josie label.
There's not a lot about the Meters that hasn't already been said, discussed, or written about, but there's a reason this album remains a classic bedrock of funk–and that makes it always worth revisiting. From Ziggy Modeliste's sinewy drum patterns, to Art Neville's spicy organ stabs, the Meters created a swaggering, timeless sound where the pieces locked together effortlessly and hypnotically.
Modeliste once described their first album as "sound bites–entries of different grooves, and different ideas about groove." The ideas about groove on this particular album would eventually inspire a whole new generation of musicians, not to mention beatmakers, who in turn sampled the Meters inimitable sound hundreds of times.