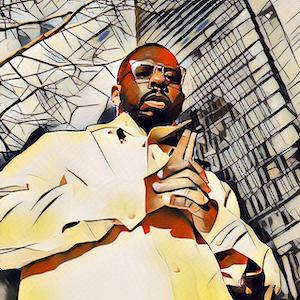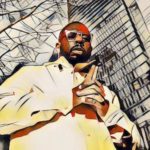 While the '80s became the decade that established hip-hop as a musical art form capable of becoming a big influence in American culture, it was the '90s hip-hop movement that secured hip-hop's stature as a musical force able to attract listeners by the millions and generate even more commerce. Bronx-born producer Buckwild was, and continues to be, instrumental in this ever-growing movement.
Buckwild has contributed a countless amount of classics to a game that's a mere 20 years into its prime. Alumni of the D.I.T.C. (Diggin' in the Crates) school of beatmaking, Buckwild-a former DJ-first earned a respectable reputation as one of New York City's most bought mix-tape DJs in the early '90s. Under the guidance of his neighbors/mentors and fellow established artist Lord Finesse of Diamond D, Buckwild made the jump from DJ to producer with 1993's "Shit Is Real" featuring both Diamond, Finesse along with Sadat X of Brand Nubian. The song would be the first of many underground classics constructed at the hands of Buckwild.
A year later, Buckwild provided the unforgettable backdrop for O.C. for what became the classic, "Time's Up." Soon thereafter, Buck found himself remixing tracks for underground mainstays, such as Funk Doobiest ("Rock On"); The Alcoholiks ("Damn"); and Artifacts ("C'mon Wit Da Get Down" w/ Busta Rhymes) to name a few. A "Buckwild Remix" on a 12" soon blossomed into album cut requests. For the next few years, Buckwild conjured up a slew of classic backgrounds for underground delegates such as Mic Geronimo, Organized Konfusion, O.C. as well as Capone-N-Noreaga just to name a few.
An advance in Buckwild's already promising career took place in1996 when he provided the late, great Notorious B.I.G. with the mellow exotic-backdrop for "Story To Tell" off the multi-platinum release Life After Death. The song became one of the greatest rap-tales in hip-hop history. Buckwild would go on to create memorable backgrounds for legends like Jay-Z, Kool G. Rap and the late Big Pun.
Just when the world thought they'd heard the Bronx vet at his peak, Buckwild supplied Bad Boy Artist Black Rob with the precise background for an idea Black Rob had named "Whoa." Sure enough, the aptly-titled "Whoa" became the biggest record of 2000 and helped push a mildly-anticipated album towards platinum status. That same year, Buckwild was named one of The Source magazine's "Producers of the Year." Having supplied Bad Boy with some of its most memorable hits, Buckwild was given a position among P. Diddy's prestigious Hit Men, a group of producers who supplied Diddy with his chart-topping sound.
Currently cooking within the asylum is Buckwild's creation, Kurrup Money, a six-man faction from the Bronx, set to be the first project from one of hip-hop's most consistent beatsmiths.