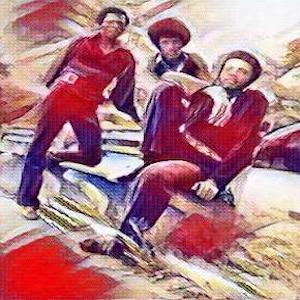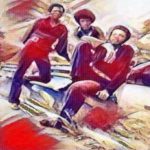 Wilbert Hart is/was a member of The Delfonics, the quintessential Philadelphia vocal soul group who were one of the first lineups to sing in the sleek, soulful style that became popularized as the "Philadelphia sound."
Brothers Wilbert and William Hart formed the group with Richard Daniels, and Randy (Rudy) Cain in high school in the early 1960s. Soon, they became known throughout the Philadelphia area, signing with Cameo Records. At Cameo, Stan Watson introduced them to the man who made them famous, producer Thom Bell, then working with Chubby Checker. Bell dreamed of creating a Philadelphia version of Motown and struck gold with the Delfonics, whose first album, released on Watson's own Philly Groove record label, featured the hit "La-La (Means I Love You)" in 1968. Bell and the Delfonics were setting the stage for a different kind of groove where subtlety and nuance reigned. Philadelphia soul was smoother than traditional soul, strongly influenced by Phil Spector's "Wall of Sound" production, but solidly based in the doo-wop sounds of the 1950s.
Four more Bell-produced albums appeared in the next few years: The Sexy Sound of Soul, The Delfonics Super Hits, The Delfonics and Tell Me This Is a Dream. Among the Delfonics' popular hits were "Didn't I (Blow Your Mind This Time)," "For the Love I Give to You," "Ready or Not Here I Come (Can't Hide from Love)," and "Hey Love.". Prior to the release of "La-La (Means I Love You)," they had a hit with "He Don't Really Love You" on the small Moonshot label.
Randy Cain left the group in 1971, and was replaced by Major Harris; by then, however, Thom Bell had moved on to produce The Stylistics and later, The Spinners. The Delfonics swiftly produced another album, Alive and Kicking, produced by Stan Watson. However, in the absence of Thom Bell, the Delfonics' career declined and the group splintered in 1975.
The band had a resurgence in the late '90s after playing a significant musical role in Quentin Tarantino's film Jackie Brown. Tarantino, a '70s pop culture obsessive, used "La La Means I Love You" and their best single, "Didn't I (Blow Your Mind This Time)," as a way of underscoring the relationship between actors Pam Grier and Robert Forster. In the film, Forster's character is so struck by the music (and Grier's character), he goes out and buys a Delfonics' Greatest Hits cassette the following day.
Wilbert's brother, William Hart, died on July 14, 2022.