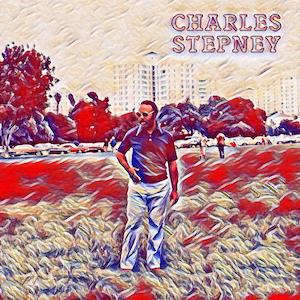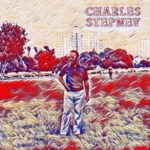 Charlene Stepney is the daughter of producer, arranger, and composer Charles Stepney (1931-1976), and she phoned in to talk about her father's incredible career, legacy, and the eponymous debut release of Step on Step, released September 9, 2022 via International Anthem Records.
A Chicago born and bred arranger, producer, multi-instrumentalist and songwriter, Stepney is known for his work with Earth, Wind & Fire, Deniece Williams and Ramsey Lewis, and as a staff producer for Chess Records in the 1960s, where he was an essential creative force behind seminal recordings by Rotary Connection, Minnie Riperton, Marlena Shaw, Muddy Waters, Howlin' Wolf, Terry Callier, The Dells, The Emotions, and many more. In the decades since his passing, the presence of his name in liner notes and on vinyl labels has become a seal of quality for record collectors, music historians, and aficionados, while his sound has been used by countless samplers in the hip-hop world including Kanye West, A Tribe Called Quest, The Fugees, MF Doom, and Madlib.
"Step on Step" features Stepney on both piano and vibraphone, as well as his signature rhythm changes, imparted across a handful of slinky, lean movements, while "Denim Groove" (also recorded utilizing the velvet smooth vibes-and-piano motif) could stand up to the best of his 1960s-era baroque soul arrangements for Rotary Connection, Ramsey Lewis, or Minnie Riperton. Its scale is as expansive as "Only When I'm Dreaming" (another Stepney co-composition) from Riperton's Come To My Garden, even while short of voices and strings.
Meanwhile, Stepney's funkier sensibilities take center stage on tracks like "Look B4U Leap" (a track that showcases his Fender basslines as they get all the way down alongside piano licks), as well as on "Funky Sci-Fi" and "Around The House" (which each feature him soloing on Moog synthesizer and are simultaneously playful, laid back, and forward leaning).
This release is nothing short of a revelation, an exhilarating treat both for died-in-the-wool Stepney heads as well as listeners just discovering Stepney's singular brilliance. It's also a fulfillment of his unsatiated plan to release a solo album (which he told his daughters he wanted to name Stepon Step). Charles Stepney was an artist whose name became synonymous with intricate horn and string arrangements for other artists. So there's bit of irony that his solo debut, compiled here 45 years after his untimely death, displays the artist alone, his expansive orchestral arrangements conspicuously absent. But perhaps this intimate setting – sans horns and strings, and centering overdubbed, richly textured analog synthesizers, echo effects and drum machines – is the most fitting way to show the world the uncommon riches that this genius in the shadows had at his disposal… as well as the undying love of his children.
All of the otherwise unrecorded, previously unnamed original compositions contained on Step on Step were given their titles by Stepney's daughters Eibur, Charlene, and Chanté Stepney, whose voices are also heard throughout the album, telling stories and sharing memories about their father. The Stepney Sisters, who produced this album over many years, have long been engaged in efforts to celebrate their father's legacy and bring his work into brighter light. They've cherished the tape reels left behind by their father in the basement of their home, transferring the audio on multiple occasions, and originally compiling some of the recordings for an ultra-limited CD on their own DIY label (The Charles Stepney Masters) in the early 2010s.
This new double LP collection on International Anthem presents "a genuine, beautiful, deeply emotional and personal effort by three women to reconnect with their father and validate their own memories of his passion and brilliance," says label co-founder Scott McNiece. And it's a long-overdue fulfillment of Stepney's unsatiated plan to release a solo album – which he once vowed to his daughters that he would do, and that he would name it: "Step on Step."
Liner notes and supplemental biographical information courtesy of Ayana Contreras.