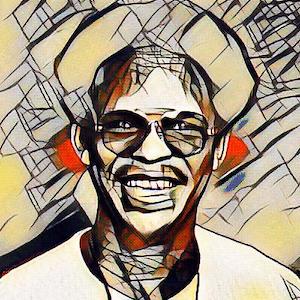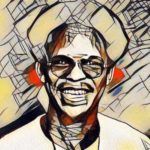 Whether they know it or not, listeners the world over have heard Ronnie Foster's soulful organ playing, either from his standout performance on "Summer Soft" on Stevie Wonder's 1976 masterwork Songs In The Key Of Life, the best-selling George Benson albums including Breezin', or A Tribe Called Quest's classic hip-hop track "Electric Relaxation" which sampled Foster's "Mystic Brew" from his album Two Headed Freap.
Born in Buffalo, New York, Ronnie Foster began playing piano at the age of 4. By age 12 he had switched to Hammond organ and became a student of the jazz great Jimmy Smith. At age 15, Ronnie started playing with George Benson on weekends, while still in school. After graduating from high school, Ronnie began a two-year stint with The Billy Wooten Trio. Eventually, Ronnie began playing New York clubs. At 20 he got a call from New York that saxophonist great Stanley Turrentine was looking for a new organist.
Word of Ronnie's talent traveled fast. While he waited for the call about the next Turrentine gig, guitar legend Grant Green heard that Ronnie was in New York. Green hired Ronnie to go on the road. This event would prove to be a turning point for Ronnie as it offered him his first recording session experience; Grant Green's classic album, Alive. This important session led Ronnie to a recording contract of his own with the legendary record label Blue Note. Ronnie's first recording was titled Two-Headed Freap and was recorded in January of 1972. Ronnie's follow-up album, Sweet Revival, was recorded in December of that same year. He cut Live at Montreux in July of 1973, which was followed in 1974 by On the Avenue and in 1975 by Cheshire Cat, his final album for Blue Note. He then moved to Columbia, where he released Love Satellite in 1978 and Delight in 1979.
Through his talent and relentless hard work, Ronnie was ultimately able to cultivate a very successful career as both a leader and a sideman–working frequently with George Benson in particular. Beginning in the late '70s, and throughout the '80s and '90s, Ronnie's worked with a long list of artists which includes: George Benson, Stevie Wonder, Roberta Flack, Earl Klugh, Jimmy Ponder, Stanley Clarke, Lalo Schifrin, Harvey Mason, Jimmy Smith, Stanley Turrentine, David Sanborn, Lee Ritenour, The Temptations and Grover Washington, Jr. Beginning in the '90s, Ronnie's own records were rediscovered by a new generation as source material for sample-heavy hip-hop records.
His newest album, 2022's Reboot, is an event of synergistic quintessence, completeness, and cool that brings the organ great back home to the label where he released his debut album in 1972.
"Ronnie Foster's body of work looms large in Blue Note's jazz legacy and samples drawn from his recordings have been seminal in the shaping of hip-hop," says Blue Note President Don Was. "He returns to the label 50 years later with more heart, soul, and groove than ever. We're thrilled to welcome him back."
"Blue Note has always stood for The Art of Jazz," Foster marvels. "I grew up on Blue Note, listening to all the greats. It was ingrained early. I was exposed to it through my own path and other people's paths – fans and players. I had some albums, my friends had other albums. When something new came out, we'd go to someone's house and we'd all check it out…together. From Horace Silver and Art Blakey's Jazz Messengers to Donald Byrd and Herbie Hancock, Blue Note's roster was the cream of the crop – the center. And, of course, they brought Jimmy [Smith] on the scene. The stuff he was playing on The Sermon and Groovin' at Smalls' Paradise was crazy! Had me listening on headphones at the Buffalo Public Library."
Reboot can be purchased here.