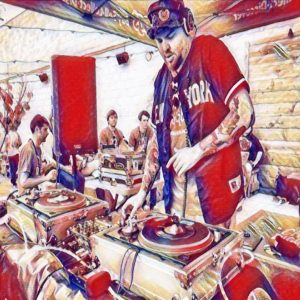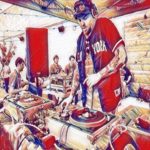 Questlove once announced to the crowd at a show in Portland, "Rev Shines built my record collection." Shines has performed in over 15 countries, released mixtapes on his own label Shine Language, is 1/3 of the hip hop group Lifesavas, and his mixtape series, "Today's Good News" has a cult following and sells out immediately online and at record stores like Turntable Lab.
While working at the Portland landmark record store, Jump Jump, Shines met and sold records to music legends like Questlove, J.Dilla, and Easy Mo Bee. Most importantly, he met the proverbial King of House music production Kenny Dope, whom invited him on a world tour, DJing and digging in countries like Japan and Australia. His dynamic live sets simultaneously put smiles on faces, get heads nodding, and suggest feelings of an ever-present coolness.
Music lovers flock to his nights for a chance to hear songs and records that can't be heard anywhere else on the West Coast.