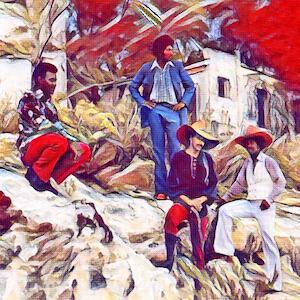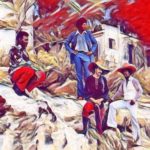 The Beginning of the End was a funk group from Nassau, Bahamas best known for their classic single, "Funky Nassau." They formed in 1969 and consisted of three brothers (Frank, Raphael "Ray", and Roy Munnings), and a fourth member on bass (Fred Henfield).
Raphael first performed on stage at the age of four at the Silver Slipper Club with his father and fell in love with the entertainment business. Raphael's love for music was enhanced during his early years because of his exposure to international artists that appeared live at his father's nightclub, the world renown Cat & Fiddle.
After graduating from high school, Raphael was given the club The Ghana Room by his father which he renamed The Lion's Den. The club became very popular but Raphael decided to advance his career, closed the club and formed another group, alongside Roy Munnings (guitar), Frank "Bud" Munnings (drums), Fred Henfield (bass) and Raphael (vocals and keyboard). This band became known as The Beginning of the End. After many months of hard work, they produced the song "Funky Nassau," (featuring Ralph Munnings on saxophone and Neville Sampson on trumpet), which became a million seller and an instant hit worldwide. "Funky Nassau" was soon picked up by Henry Stone of Alston records, a Miami-based company, and the rest, as they say, is history. "Funky Nassau" was eventually picked up by Atlantic records for worldwide distribution, charted on Billboard, Cashbox and the record crossed over from the R&B to pop charts.
Although the song topped international record charts, the group were never able to tour due to a string of almost comically bad luck. They released their second, and final, self-titled album in 1976. The band eventually split, and Raphael then decided to perform solo. He relocated to Miami Beach, and also performed in places like Atlantic City and Las Vegas.
In 1998, Dan Aykroyd of the Blues Brothers decided to include "Funky Nassau" in Blues Brothers 2000. This gave Raphael a new lease on his musical life and he decided to resurrect his musical career. To date, at least twenty top recording artists worldwide, including Carlos Santana, Herbie Mann, and Roy Ayers have all recorded their own versions of "Funky Nassau." Their music has also been sampled by Pete Rock & C.L. Smooth, Diamond D, The Prodigy, The Roots, and Four Tet, just to name a few.