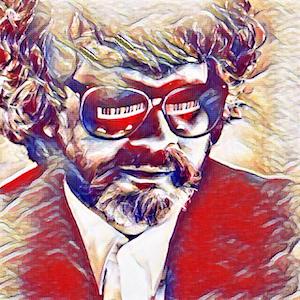 Al Kooper is a prolific American songwriter, record producer and session musician whose career spans 6 decades. If the name doesn't ring a bell, it's because Al's career has often been somewhat behind-the-scenes. But there's no doubt you've heard his work.
You know his defining Hammond organ sound on classic Dylan records. And you may know "Flute Thing," just one of the lyrical works he created with The Blues Project.
Or maybe you know Al from the ambitious jazz/R&B band he created, Blood Sweat & Tears.
And then there is the haunting French horn on the Stones' "You Can't Always Get What You Want." That's also Al.
Then there's the powerhouse rock of Lynyrd Skynyrd, whom he discovered and produced.
And along the line, Al has also played on, performed with, and/or produced records by artists including Jimi Hendrix, The Who, George Harrison, Paul Butterfield, Shuggie Otis, BB King, Tom Petty, Bo Diddley, Leo Sayer, Phoebe Snow, Joe Walsh, Roger McGuinn, the Tubes, and the Staple Singers. He has also had a successful and prolific solo career as a bandleader, written music for film soundtracks, has lectured in musical composition, and continues to perform live when able.