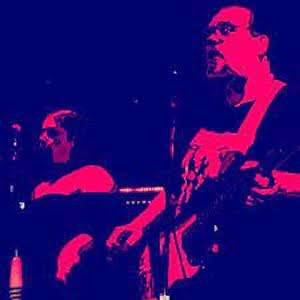 Dylan May is a musician, teacher and vinyl obsessive who has been living in the Pacific NW for nearly twenty years. Originally hailing from Omaha, NE, Dylan grew up surrounded by musicians, mostly hard-traveling folkies and singer-songwriters.
Dylan learned how to play the electric bass just as he was delving into the siren songs of Stax, Sly and P-Funk, gradually but inevitably leading to a complete and total devotion to the sounds of funk and soul. His record collection began to mirror this commitment, and many years on, led him to not be able to leave his house today without at least 15 favorite funk LP's to discuss on this very podcast.
Dylan currently plays with his band The Message in and around the Portland area, and released his first solo album, "Empty Fields," in May of 2018.