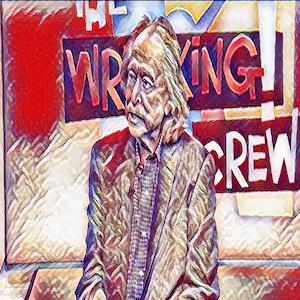 Don Randi is a keyboard player, bandleader, and songwriter who was a member of the Wrecking Crew, a loose collective of Los Angeles-based session musicians whose services were employed for thousands of studio recordings in the 1960s and 1970s, including several hundred Top 40 hits.
Randi was born February 25, 1937 in New York City. He was raised in the Catskill Mountains and studied classical music. In 1954, he moved to Los Angeles and became a studio musician. During the next year he began working at a record distribution company where he was influenced by jazz musicians, particularly Horace Silver.
He began his career as a pianist and keyboard player in 1956, gradually establishing a reputation as a leading session musician. In the early 1960s, he was a musician and arranger for record producer Phil Spector, helping shape Spector's "Wall of Sound." Among the highlights, Randi played piano on "These Boots Are Made For Walkin'" by Nancy Sinatra as well as being a member of her touring band for decades; he performed on the Beach Boys' "Good Vibrations" and "God Only Knows"; his piano can be heard on the Buffalo Springfield songs "Expecting to Fly" and "Broken Arrow". He has played on over three hundred hit records, working with Linda Ronstadt (the harpsichord on "Different Drum"), Quincy Jones, Cannonball Adderley, Herb Alpert, Sarah Vaughan, Lee Hazlewood and Frank Zappa. Randi also wrote, arranged for, and recorded with David Axelrod.
He has recorded over a dozen albums under his own name and is the owner of the Baked Potato jazz club in Studio City, one of the most famous jazz clubs in the world.