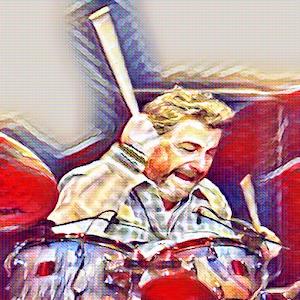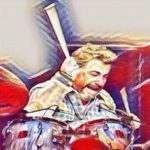 Drummer Rick Marotta's ability to lay down the perfect groove, unburdened by ego and needless complexity, has enshrined his drumming on records by artists such as: Aretha Franklin, Carly Simon, Steely Dan, James Taylor, Paul Simon, John Lennon, Hall & Oates, Stevie Nicks, Wynonna, Roy Orbison, Todd Rundgren, Roberta Flack, Peter Frampton, Quincy Jones, Jackson Browne, Al Kooper, Waylon Jennings, Randy Newman, Peter Gabriel, Kenny G, The Jacksons, Crosby, Stills & Nash, Warren Zevon, and Linda Ronstadt. He is also a composer who created music for the popular television shows "Everybody Loves Raymond" and "Yes, Dear."
Marotta was born in New York City and taught himself to play drums at the age of nineteen. He started in playing with R&B bands in the New York area, recording with David Spinozza and the group Giant as well as The Riverboat Soul Band. A super-group called The Vagrants asked him to join their new band Brethren, and Rick followed them to Los Angeles where they recorded the first of their two albums.
His career started to get on track after returning to New York and began his studio career by working with John Tropea, Deodoto, The Brecker Brothers, and David Sanborn. Since then, he's become one of the most widely respected drummers in the business.
His brother, Jerry, is also a noted drummer and percussionist, and has recorded and toured with Peter Gabriel.