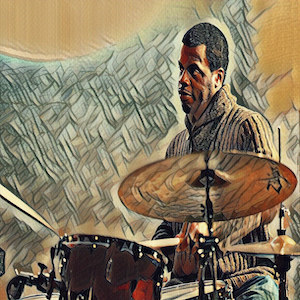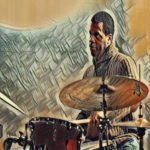 On this episode of the Sounds Visual spinoff series How Deep Is Your Crate, drummer Gregory Hutchinson talks about his upcoming album Da Bang (release date: September 29, 2023 via Warner Music), and shares some favorite LP's from his his crates.
Regarded as one of the top drummers of his generation, Hutchinson is highly acclaimed for his work with jazz greats like Joshua Redman, Wynton Marsalis, John Scofield, Diana Krall, Harry Connick Jr., and many others. Based in Rome, Italy, the Brooklyn-born artist grew up in a Trinidadian household surrounded by a rich tapestry of cross-cultural influences, within earshot of the explosive sounds of late 70s hip-hop in the streets. His mother's old soul records and his father's reggae and calypso bands shaped his musical upbringing, and after he was established in the jazz sphere, his open-minded approach drove him to tap into these elements of his musical identity, earning him recognition from the hip-hop, Neo-soul, and R&B communities and leading to collaborations with artists like Ledisi, Common, Karriem Riggins (Kanye West), and James Poysner, to name a few. "I witnessed how my bass drum could ignite 7,000 people," he reflects on his tour with Common. "I yearned to bring that vitality back to jazz."
Now, propelled by a difficult divorce, Hutchinson's latest project showcases an unparalleled fusion of diverse musical styles. Rooted in the jazz tradition, the album demonstrates Hutchinson's remarkable versatility, dynamism, and imagination. Citing J Dilla, Pete Rock, Madlib, Karriem Riggins, and James Taylor as inspiration, the album fearlessly explores elements of hip-hop, funk, R&B, and Neo-soul, and features collaborations with artists like Karriem Riggins, James Poysner (D'Angelo, Erykah Badu), Living Colour's Vernon Reid, Ray Angry (Mark Ronson, Q-Tip), and the Queen of Underground Soul, Sy Smith. It's the definitive statement of Hutchinson's commitment to dismantling barriers and redefining jazz for a new generation.