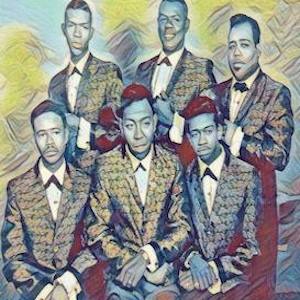 Rodney Brown was the original drummer for the Phoenix-based funk outfit Dyke & the Blazers, a pioneering funk and soul band whose innovative sound laid the foundation–and pointed to exciting new directions–for future funk pioneers such as James Brown, Parliament-Funkadelic, and Kool & the Gang. Countless artists have sampled their music, keeping their legacy alive in contemporary hip-hop and R&B, and Rick James once called their music "revolutionary."
The story of Dyke and the Blazers begins with Arlester "Dyke" Christian, a talented multi-instrumentalist and singer from Buffalo, New York. In the mid-1960s, Christian relocated to Phoenix, Arizona, where he formed a band that initially played a mix of rhythm and blues and soul music. However, it was when the band started incorporating a new style with a driving rhythm and intense horn arrangements that they found their distinctive sound.
Dyke & the Blazers are often credited as the pioneers of funk music. In 1967, they released their breakthrough single, "Funky Broadway." This infectious track not only became a major hit on the R&B charts but also established a blueprint for the funk genre with its emphasis on syncopated rhythms, extended drum break, horn-driven hooks, and dynamic vocal delivery. The song's success resonated with audiences and fellow musicians alike, giving rise to a new wave of funk-inspired artists.
Drummer Rodney Brown eventually exited the group after recording some early singles with the band. Dyke returned to Buffalo, and put together a new touring band, however, the touring band gradually disintegrated in 1968 and 1969. After 1968, Christian made Dyke and the Blazers records with a variety of Los Angeles studio musicians, later known as the Watts 103rd Street Rhythm Band. The resulting records, including "We Got More Soul" (no. 7 R&B, no. 35 pop) and "Let A Woman Be A Woman, Let A Man Be A Man" (no. 4 R&B, no. 36 pop), were among his biggest hits. Most of the singles resulted from lengthy jam sessions that were edited down to fit the format of 45 rpm records.