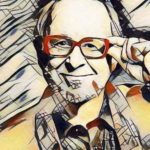 From his first days in Marshall, Missouri, the music of Bob James has captivated audiences throughout the world. Discovered by Quincy Jones at the Notre Dame Jazz Festival in 1963, James recorded his first solo album, Bold Conceptions, that same year for Mercury Records. More than 60 albums and innumerable awards would follow for the next six decades.
Bob James honed his skills working with Creed Taylor, and on albums for artists like Hank Crawford and Grover Washington, Jr, among others. While with CTI, James found great popular success overseeing significant hits for Paul Simon, Neil Diamond, Maynard Ferguson, and Kenny Loggins.
In 1974, James finally recorded his own album, One, which was followed up with three more albums before James began his own label, Tappan Zee Records. This allowed James to spend more time in the studio, focusing on his own creative development. It was during this time that he recorded Touchdown, which went gold and included "Angela," the instrumental theme from the sitcom Taxi. While "Angela" is possibly James's best known work, he actually composed all the original music used in that television series for its entire run. One On One, the first in three collaborations with Earl Klugh, was awarded a Grammy in 1980 for Best Pop Instrumental Performance, and has sold over a million copies. During this time, James set the standard for the smooth jazz sound in the late 1970s.
A different aspect of the musical talent of Bob James was demonstrated on his three classical albums recorded for the CBS Masterworks division. The first was Rameau released in 1984, which was followed by The Scarlatti Dialogues, and then the J.S. Bach Concertos for Two & Three Keyboards with the Pekinel Sisters.
In 1985, James moved to Warner Bros. Records and kicked things off with Double Vision, a collaboration with David Sanborn which Tommy LiPuma produced. Double Vision was another Grammy winner, selling over a million albums.
In 1990, James reunited with longtime friend and drummer, Harvey Mason, while recording Grand Piano Canyon. It would also be the first time James would work with guitarist Lee Ritenour and bassist Nathan East. This would be the start of something beautiful, as these early sessions were the spark which led to what would come to be known to the world as fOURPLAY. As a group, the four released fOURPLAY's first album in 1991. The Group would collaborate on a total of three albums, until 1998 when Ritenour left the group to focus on his own path, and Larry Carlton stepped in on guitar. This incarnation of fOURPLAY went on to release seven more incredibly successful. However, after 12 years, Carlton decided to delve further into his solo career and left the band. In 2010, Chuck Loeb joined the band for three amazing albums before his passing in 2017.
While James is recognized as one of the progenitors of smooth jazz, his music has also had a profound effect on the history of hip hop. Two of James's songs – "Nautilus" from 1974's One and "Take Me to the Mardi Gras" from 1975's Two – are among the most sampled in hip hop history.
The career of Bob James is truly long, varied, and continues to evolve at every turn.