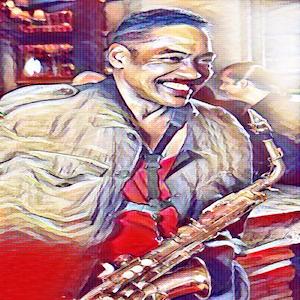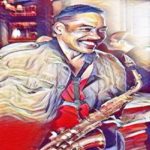 Demetrius "Demo" Cates began his musical career as an alto saxophonist in Detroit as a member of the soul/funk band The Fabulous Counts. The Fabulous Counts won local acclaim as an instrumental group and as a backing ensemble for visiting solo acts after their formation in 1968. Working with producer Richard "Popcorn" Wylie, they released the classic instrumental single "Jan, Jan" on Detroit's Moira Records that year, which narrowly missed hitting the US R&B charts that winter. A full-length, Jan, Jan was released in 1969 on Cotillion Records, but the group left the label in 1970.
Signing with Westbound Records that year, the group changed their name simply to The Counts. Their one and only album for Westbound, What's Up Front That Counts, was gloriously lo-fi and funky. Shortchanged by Westbound Records in favor of The Ohio Players and Funkadelic, the band then moved to Atlanta, signing with Michael Thevis' Aware Records. Cates recorded one more album with the Counts, Love Sign, before leaving the band.
Cates settled in Toronto, often performing as a session musician for Lenny Breau and Wayne St. John. In 1981 he collaborated with Bobby Boyer and Jay W. McGee on Rap the Night Away, which has been credited as the first known full-length Canadian hip hop album. Cates also recorded a number of soul, rhythm and blues and jazz singles, and was a regular performer in Toronto jazz clubs.
Although principally a saxophonist, Cates has also performed as a jazz and R&B vocalist. He has also had occasional supporting or guest roles as an actor, including in the television series Forever Knight, Goosebumps and The Jane Show, and the films Blues Brothers 2000 and A Raisin in the Sun.